Squirky Music have written the titles and all background music for a new Asian flavoured cooking show produced by Denhams TV.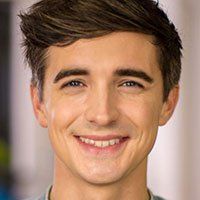 The show follows Irish food writer, photographer and television presenter Donal Skehan as he explores the flavours and secrets of Asian baking, with stops in Japan, Korea, Hong Kong, Macau, Singapore and Malaysia. 
The commission follows a long line of successful shows from UKTV with a variety of funding partners for its Dave, W, Yesterday and Good Food channels, including Red Bull Soap Box (Red Bull), Crackanory (Audible.co.uk), The Indestructibles (CasioG-SHOCK), The Secrets in My Family (Ancestry) and Find My Past (findmypast.co.uk). 
Donal's Asian Baking Adventure will be broadcast in 2018.