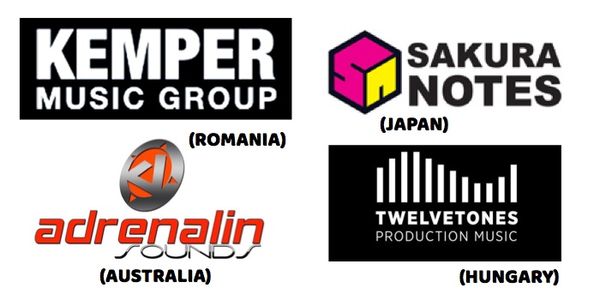 Squirky Music are delighted to announce a four new international partnerships for our Production Music catalogue : 
Kemper Music ( Romania), Twelvetones Production Music (Hungary), Sakara Notes (Japan, from October) and Adrenalin Sounds (Australia, New Zealand & Fiji) 
Squirky MD Chris Bemand says : " We are delighted to have these great new partners for our production music. We are expanding our production of comedy and children's music and looking forward to bumping up the the advert and TV section of these well established distributors ."  
The Squirky catalogue will join a growing list of independent labels represented on their digital platforms. 
More info:
Chris Bemand
www.squirkymusic.com